Legacy Foundation and Event Management is founded on the principle that the private sector is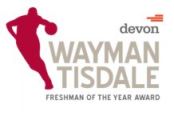 best equipped and positioned to impact the world in a positive way by providing individuals and organizations support in a variety of ways. While government-sponsored programs clearly have assumed a role in the fabric of our society, we believe the private sector can and should take the lead in supporting the people and causes that will ultimately positively impact the future of our businesses, our communities, and our world.
It is our experience that individuals and organizations with the resources, both financial and otherwise, are very willing to take the lead in these philanthropic endeavors when they have access to effective programs to do so. By developing an in-house charitable mechanism such as a charity or private foundation, it is possible to leverage both internal and external funding into meaningful programs for employees and associates, communities, and those most in need of support and encouragement.
The Legacy model allows thoughtful and forward-thinking individuals and organizations to utilize the

financial support of vendors, friends, customers, and other relevant stakeholders, to develop well-organized, focused, and efficient charitable organizations that can and will have a significant and positive impact on the future of our world and the people who live in it.
And just like in many endeavors in business and otherwise, the power of the Rolodex is substantial. Through the wide network of partners, contacts and friends of Legacy Management, including professional athletes, celebrities, and business leaders, we are able to bring significant high-profile resources to our clients' fundraising and charitable efforts.
Ultimately, Legacy Management is a trusted advisor and partner to individuals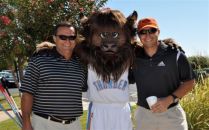 and organizations who want to channel their passion and resources into an organized charitable effort that can and will change the lives of many people. We are the bridge between those with a vision and passion for helping others and those who can benefit from that vision.